Welcome to 30 Bays in 30 Days
Final Swim Changed Due To Weather - Now On Wednesday 31st!
Please help us share the news that the closing swim for the 30baysin30days event has now moved to Wednesday 6pm, Cobo. We couldn't have asked for better weather in July this year but forecast is looking very rough for tomorrow and your safety is our priority! Please do not swim - if you have any bays left to tick off please carry them forward to a different day. Sorry for the change of plan but hope to see you Wednesday! Any queries please email 30baysin30days@gmail.com or contact 07781 122914.
2019…….below is the list of bays for the challenge so if you took part last year – well done and a big thank you!
This year we are continuing with the concept of entering as a team (no team size limit) and can incl. children. All you need to do is register as individuals (please go to the "How?" section for more information) then you can complete the challenge of ticking the 30bays off between you in whichever way works best for you. For some it may mean that a core of the team swims in every bay and is occasionally joined by other members, or, it could be that you split the bays between you and swim 5 bays each. You choose! This is designed to be completely flexible for those that don't have the time to complete the whole challenge individually and will hopefully provide inspiration and the opportunity to still get involved. Registration is £15 per Adult and Child (U18) £5
The good news is that we have been able to add Petit Port back onto the list (believe me the trek back up all those steps is definitely worth it!). The bad news is that due to a landslide the hidden gem of a beach Divette is shut for the Summer so this has had to be taken off. Your feedback was gratefully received and taken on board so Baie des Pecqueries is no longer included but is replaced by Les Amarreurs (Mr & Mrs Blondel this one's for you!).  In addition, 3 from Herm have been added for all you day trippers, weekend breakers and those heading over for the school holidays. So, pick your favourite 30 from the list or if you want an extra challenge to swim them all, the choice is yours.
Please do try to get involved in the group swims to start and close the event (see below for details). It was great to see so many people take part last year and it was a brilliant atmosphere. After that you are free to swim the bays in whichever order, whenever you like between 1st and 30th July – you don't have to swim every day if you don't want to.
If you're going to be off the rock or life is just too busy then you can bank swims on the days that you have more time, it can be as flexible as you need it to be. If you want to be inspired there was one retired gent who completed the challenge throughout July but as an added challenge also ticked every bay off in one day! If you aren't a strong swimmer you'll be relieved to hear that you only have to swim a minimum of 30 strokes in each bay, not the whole thing so please sign up.
Maybe make an afternoon of walking from bay to bay via the cliffs to tick a few off or plan a couple of coastal swims  with friends or family followed by a picnic or bbq? It's all about Summer fun………
OPTION FOR THOSE WITH A DISABILITY OR HAVE MOBILITY ISSUES
We are lucky to have so many amazing places to swim off Guernsey but I appreciate that some of them present a challenge to get to (particularly the ones off the cliffs). If you would like to get involved but think that you will be unable to swim at every bay on the list please still sign up then choose which bays work for you then complete 30 swims at those to complete the challenge.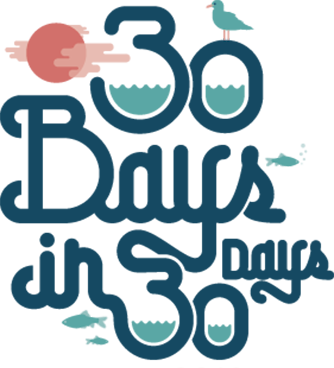 30 Bays in 30 Days - Tick List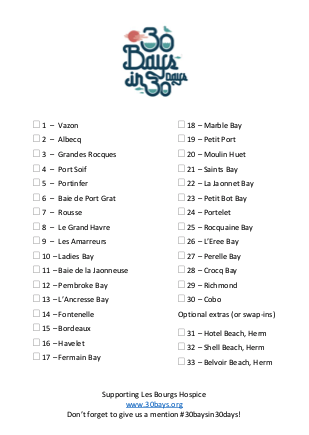 FREE BEACH BAG
This year we are proud to be supporting Plastic Free Guernsey in their fight to reduce the use of single use plastics and plastic pollution on the island (especially on our beautiful beaches) so this year we won't be handing you a 30baysin30days swim cap but will be providing you with a 30baysin30bays bag for your swim stuff which has been very kindly supported by Rocq Capital (www.rocqcapital.com). 
Please collect your bag from one of the following places and show your registration email as a screenshot or printed copy as your confirmation of registration;
Les Bourgs Hospice shop (Rue des Huriaux, St Martins) 

Tues-Sat 9-4.30pm

OSA pop-up shop Smith Street 17-22nd June 10-4pm
Opening swim 1st July Vazon (by the Surf School Hut) from 5.30pm
Please DO NOT visit the Hospice at Andrew Mitchell House to avoid disturbing the patients and the nursing staff. Thank you for your understanding
VAZON – GROUP SWIM
Albecq
Grandes Rocques  (Saline Bay)
Port Soif
Portinfer
Baie de Port Grat
Rousse
Le Grand Havre
Les Amarreurs
Ladies Bay
Baie de la Jaonneuse
Pembroke Bay
L'Ancresse Bay
Fontenelle Bay
Bordeaux
Havelet Bay
Fermain Bay
Marble Bay (Le Pied du Mur)
Petit Port
Moulin Huet
Saints Bay
La Jaonnet Bay
Petit Bot Bay
Portelet
Rocquaine Bay
L'Eree Bay
Perelle Bay
Crocq Bay (behind Fort Richmond and accessed via the slipway)
Richmond
COBO – GROUP SWIM
Hotel Beach, Herm Harbour
Shell Beach, Herm
Belvoir Beach, Herm
---
The whole concept is based on the fact that we are lucky enough to have so many amazing places to go sea swimming so please try to stick with the spirit of the challenge by not wearing wetsuits.  If, however, this will put you off from signing up to the event then please do as you wish but it would be great if for at least a couple of the swims you be brave and dispel the urban myth that the water over here is always freezing! (I suggest a high tide swim at the end of the day if you do). By the end of the challenge, I'm hoping that your opinion on sea swimming will have changed, with each one you do being up there as the best one yet.
WHERE ARE THEY?
"We are incredibly grateful to our sponsors Rocq Capital for introducing us to the brilliant team at digimap who have worked hard to create this link that you can access on your phones while out and about or on your laptop at home to plan which bays you are going to tick off when (or to help you find them if you get a little lost – we know that some of them are hidden gems!). There is also a photo of the beach and information about amenities such as parking, toilets, kiosks."
---
Click to view the 30 Bays on Digi Map
NEW FAMILY EVENT 9baysin30days
We are pleased to introduce a more family friendly event where you can sign up to swim in just 9 of the more accessible bays between 1st and 30th July (these ones also have kiosks and toilets). We hope that this will also mean that you can fit in the challenge even if you are heading off island on Summer holidays. The 9 bays are;
Cobo
Vazon
Portelet
Pembroke
L'Eree
Petit Bot
Ladies Bay
Port Soif
Grandes Rocques
Registration is £35 for the family.
Once registered for the map you can collect your A3 9baysin30days map and sea-themed stickers kindly designed by the talented local artist Ginny Morgan from one of the following places;
Les Bourgs Hospice Shop (Rue des Huriaux, St Martins Tues-Sat 9-4.30pm)
OSA pop-up shop Smith Street 17-22nd June 10-4pm
Opening Swim 1st July Vazon (by the Surf School Hut) from 5.30pm
**SPECIAL OFFER FOR HERM BAYS**
Trident Charter Company Ltd has very generously offered to support the event again with a special rate of return ticket for anyone registered for 30baysin30days of £10 for adults (15 years +, normally £13.50) and £6.50 for children (4-14 inc, normally £7). Special fares are subject to departure and return on the same day only (ie no period returns) and only valid for one trip to Herm per person, between 1st-30th July. Tickets can be purchased from the Trident ticket office on proof of registration (either as a screen shot or print of confirmation email from Les Bourgs Hospice). Please be advised that Trident Charter Company Ltd has no obligation to offer you the special fare if you cannot provide this at time of booking.
Please visit www.traveltrident.com for sailing times.
WHEN IS BEST TO SWIM WHERE?
Some of the bays are equally enjoyable to swim at any time of day but others definitely have an optimum tide to experience it at its best. The authors of the Guernsey Beach Guide have done the hard work for you by providing a brilliant book that summarises this and lots more information such as facilities and a detailed description of the beach itself.
We are very, very grateful to Adam Bayfield, Gordon MacRae and Tony Curr for donating a percentage of sales of this book when purchased through the Les Bourgs Hospice website. It is an invaluable and perfect reference point for this event so why not add one to your basket when you register? Information about the tides in July 2017 can also be found on this website under the Beach safety and Tidetable section (reproduced with kind permission of Paul Wiggins).
BEACH CLEANS
Please help us in supporting the Plastic Free Guernsey charity in their fight to reduce plastic pollution on the island (especially on our beautiful beaches).
An option for those of you who don't venture into the sea, or for you to get involved with as you complete the swim challenge. This is designed to be as flexible as you need it to be so you can visit all 30 bays on the list or choose your favourite beaches to visit on 30 occasions anytime between 1st to 30th July.
Register for the beach clean and you will receive a free bag to collect any litter in that has been very kindly supported by yakwax (www.yakwax.com) and can be collected from:
Les Bourgs Hospice Shop (Rue des Huriaux, St Martins Tues-Sat 9-4.30pm)
OSA pop-up shop Smith Street 17-22nd June 10-4pm
Opening Swim 1st July Vazon (by the Surf School Hut) from 5.30pm
Registration for the Beach Clean event is £5 per person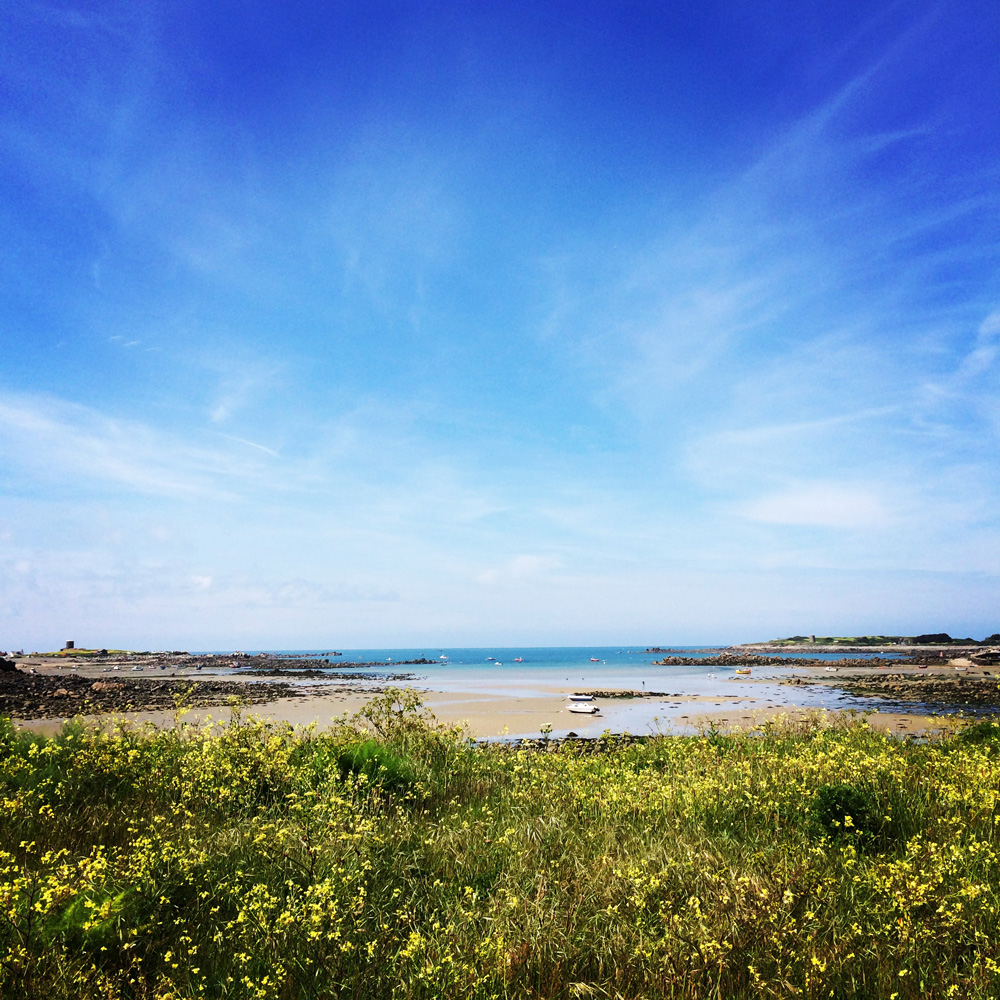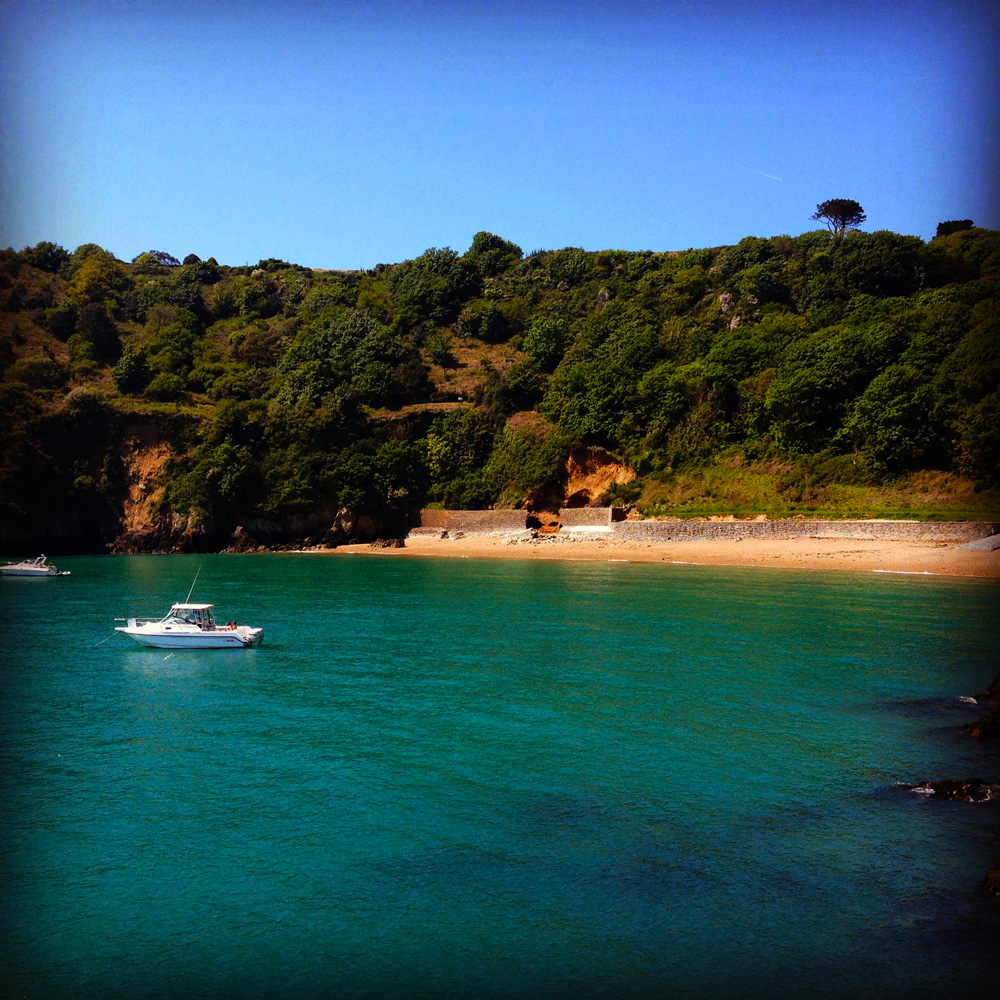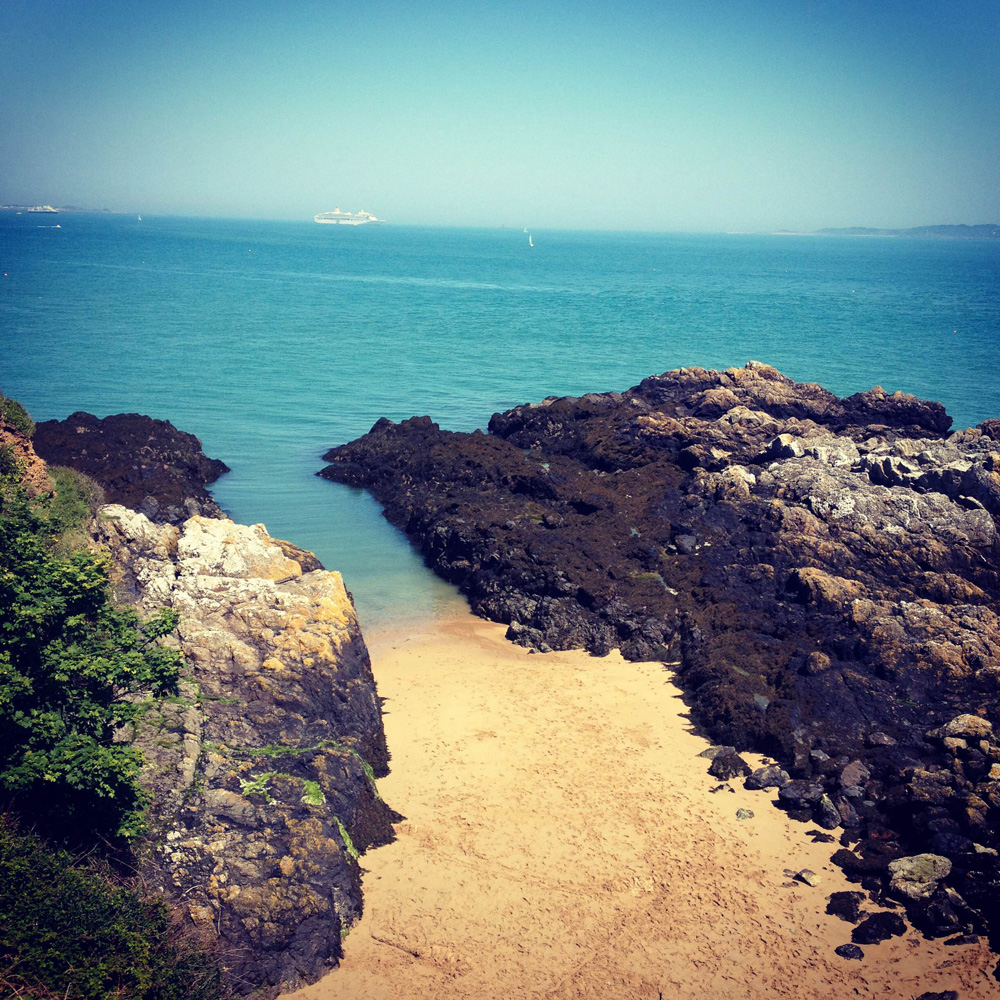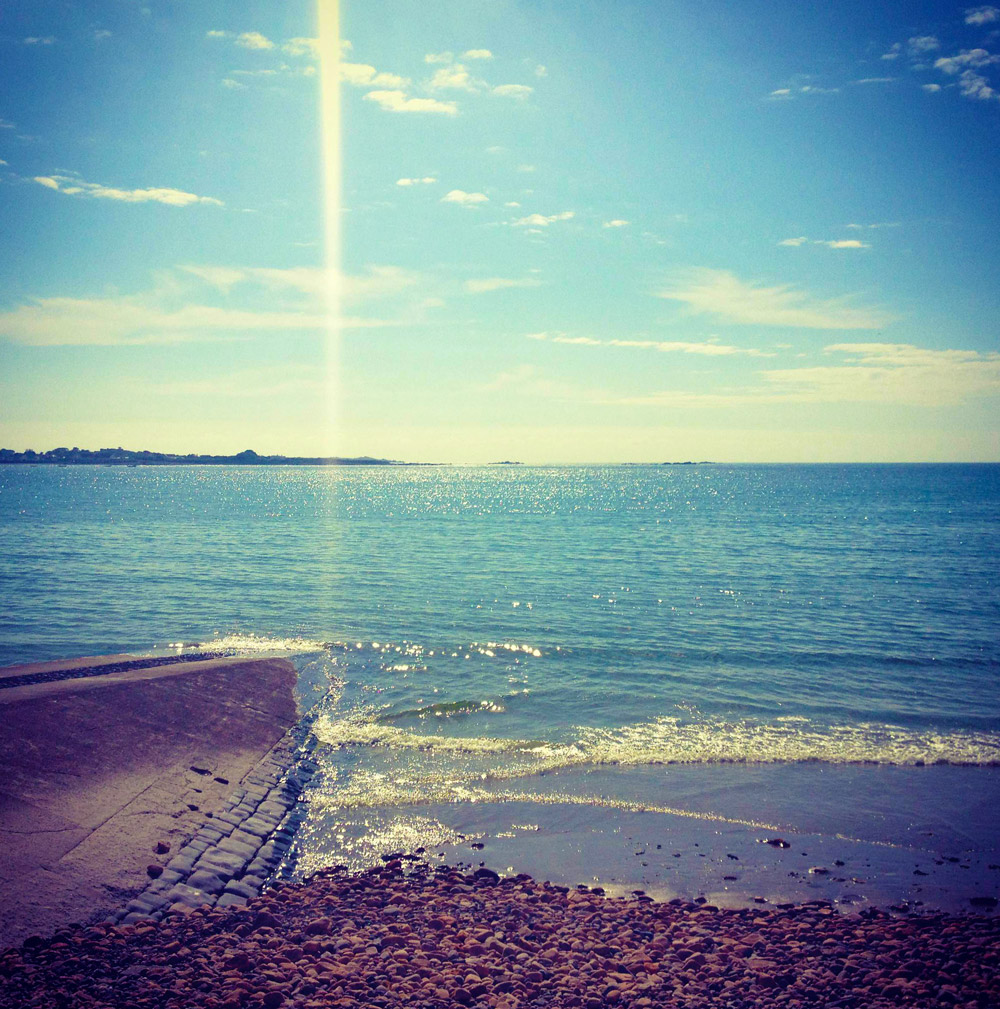 The aim of getting everyone together is to show support for the event but more importantly so that you get to see who else is getting involved as you might bump into them during the month of July! It will also mean that on the days when you may not have anyone to swim with, you can get hold of someone you know who has signed up or you can put a shout out though our social media pages for a swim buddy.
Opening Swim
1st July 5.30pm – Vazon, please meet by the Guernsey Surf School hut
Closing swim
30th July 6.00pm – please meet at the slipway by the Cobo beach kiosk
This is always a fun swim and a great way to catchup with everyone that has taken part 🙂 
A very big reason for me setting up this event is because our Mum was in the Hospice prior to its redevelopment then last Summer a close family member was also cared for by them. Having seen and experienced first-hand the incredible facilities, care and support that they provide to patients and their families it reinforced how invaluable Les Bourgs is.
The Hospice and its facilities are available to everyone within the Bailiwick at no charge (the only fee is for any doctors visits required during a stay). The bottom line is it is independent and received no states funding at all.  All the money raised is through the Friends of Les Bourgs and by generous donations from the Public of Guernsey.
To give you a bit of background the Hospice was founded in 1990 by Greville Mitchell OBE and Lisa Mitchell who purchased a property and converted it into the old hospice which opened in 1991.  This underwent redevelopment to bring it up to a high standard for nursing care and was officially re-opened in July 2012 by HRH Prince Charles and has since been given Royal Patronage.
So to the money….it costs a whopping £1,100,000 each year to keep the building, services and facility running, including staff costs.
The Les Bourgs Hospice Shop at Mont Arrive and the Shop on the Bridge raise a huge sum of money each year – almost a quarter of the running costs can be raised from these outlets each year. Costs of the Hospice are kept to a minimum by using a team of fantastic volunteers who offer services such as reception cover, meal preparation, gardening to name just a few, for free but that still leaves a shortfall of over £1m each year to be raised through donations, fundraising events etc.
Please, please encourage as many people to sponsor you and remember that any donation, big or small really will make a big difference;
£10 will buy a meal for a day
£60 will pay for a nurse for the day
£75 will pay the electricity bill for the day.
If you would like to know more about how you can support the Hospice on a more regular basis please visit their website www.lesbourgshospice.org.gg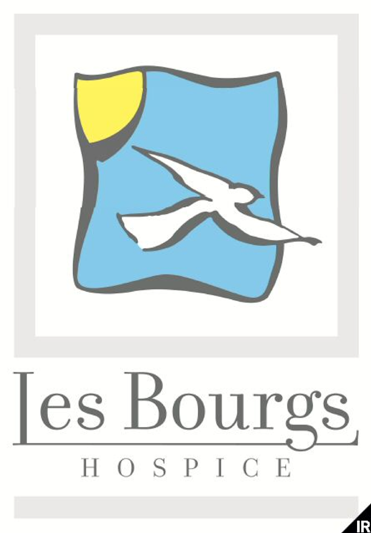 Raises money for a cause that touches the lives of lots of islanders
A fun and different way of making the most of living on this amazing little rock of ours
Feeling of having achieved something in the Summer rather than it just flying by.
Visiting new places you've never been to before or haven't visited for years
Sea swimming makes you feel alive and loving life!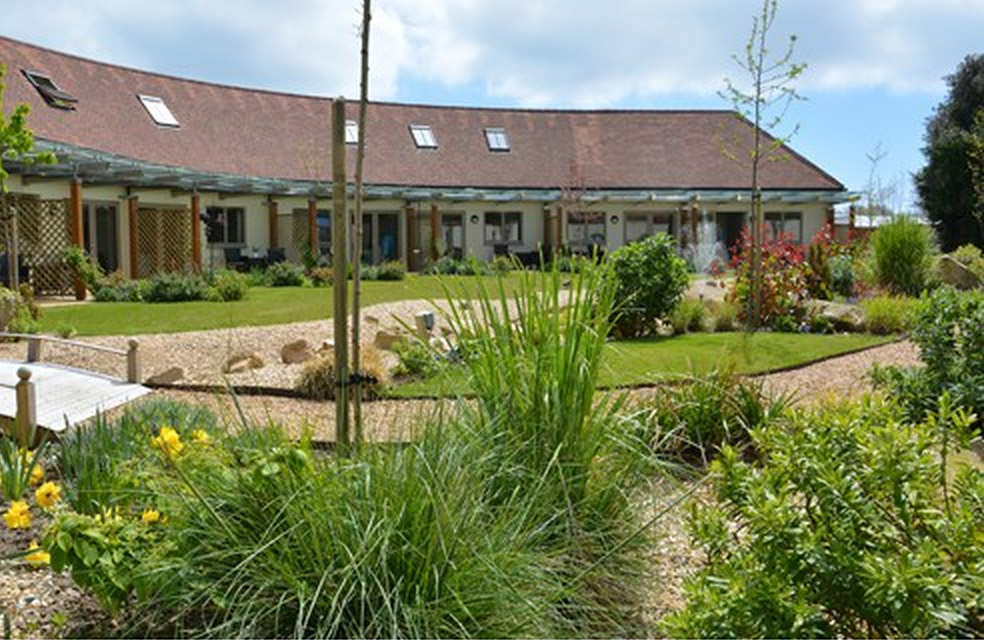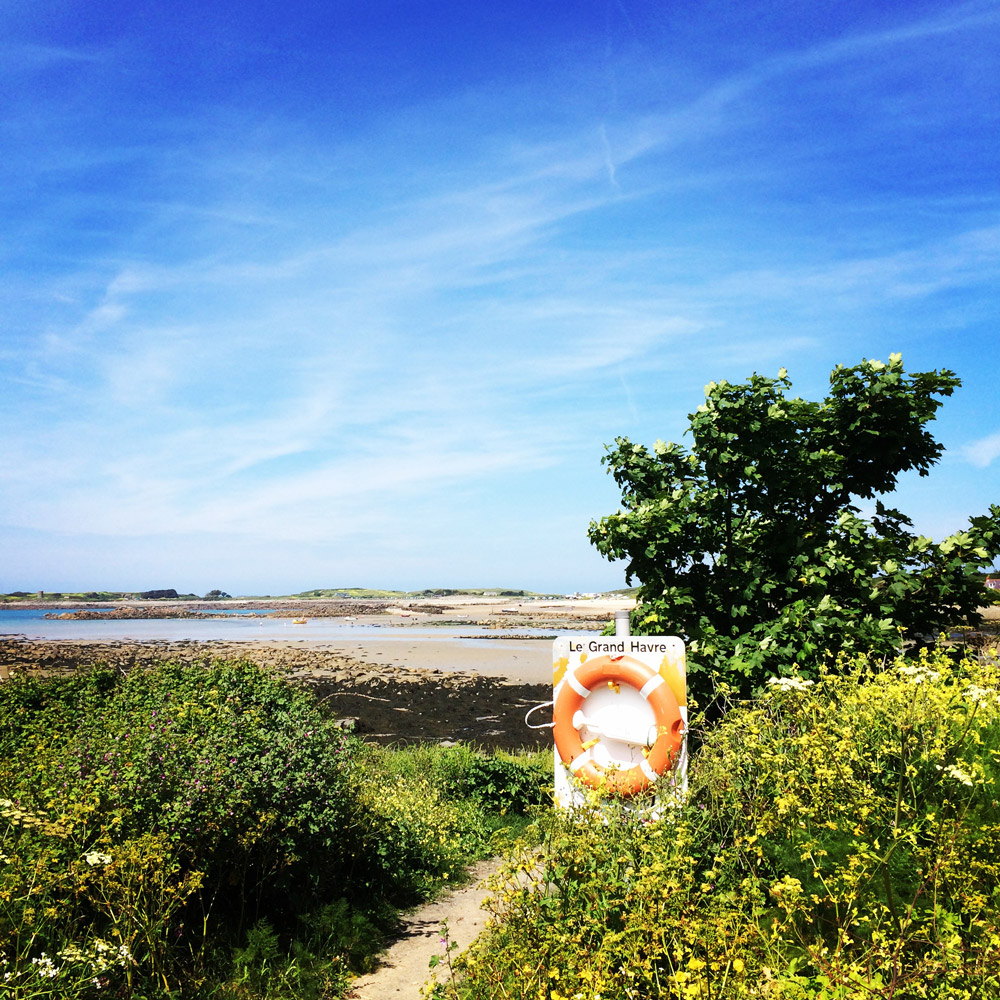 The challenge runs between 1st and 30th July and it would really help in the organisation of the event if you could register as soon as possible and ideally by 30th June (see the How? section for details). Registrations will be accepted at the first group swim at Vazon but experience from last year was that this can get very busy for the volunteers

.

Swim before work, lunchtimes, daytime, after work, before a picnic tea, by moonlight…….basically anytime you can fit it in. Be organised with your swim stuff in a bag or your car and within the time it would have taken you to make and drink a cuppa you will have ticked another one off the list.
I guarantee every swim will be different depending on tides, weather, who you're with, time of day……the list goes on, so even if you did it last year what are you waiting for? Go get signed up!
---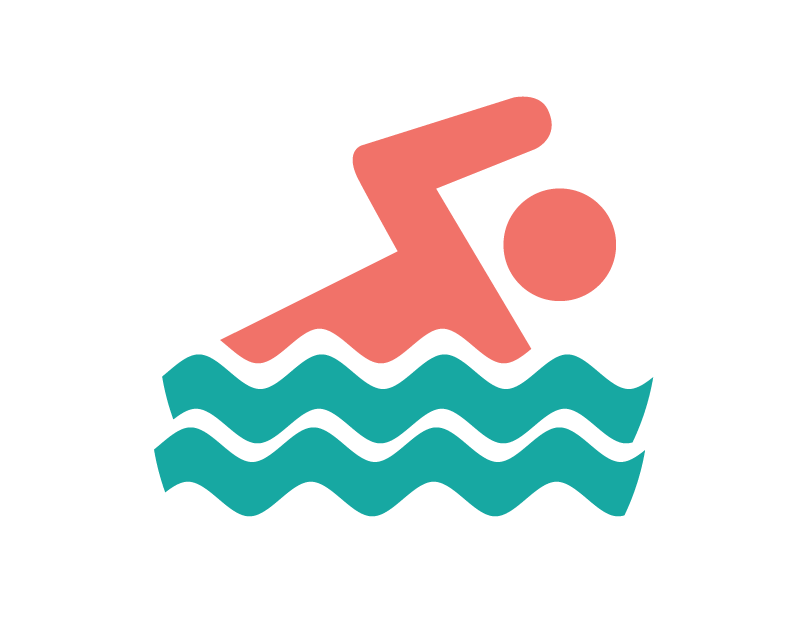 ---
Sponsorship Form
Please bring your sponsorship money or donations with you to the last swim on 30th July (Cobo) or send a cheque with your form to 3 Bon Air, Route de Carteret, Castel, GY5 7YS. Please ensure any cheques are made payable to "Les Bourgs Hospice".
Sponsorship Form
Registration
To register to swim 30 Bays in 30 Days please click the button below to go to Les Bourgs Hospice website and select 'Swim 30 Bays in 30 Days′ from the select the event bar. The cost to take part is £15 per adult and £5 if under 18.
Register online for 30 Bays
The Serious Bit
Please note that you will only be considered to be participating in the event if a signed registration form has been received and the registration fee has been paid.
Terms & Conditions
Enjoy and please spread the good word!
Guernsey Community Foundation
30 Bays in 30 Days was shortlisted for the 'The Community Awards 2014'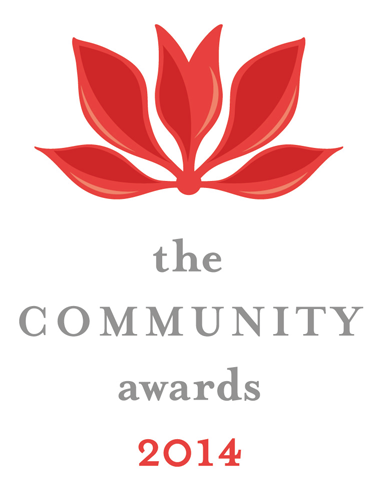 If you have any queries or feedback on the event please do not hesitate
to get in contact;
Email: 30baysin30days@gmail.com
Website: www.30bays.org
Telephone or text: 07781 122914
Address: 3 Bon Air, Route de Carteret, Castel, GY5 7YS
Please note that this event is being run on behalf of Les Bourgs Hospice but if you would like to find out more about this incredible place please see their contact details below;
Email: info@lesbourgs.com
Website: www.lesbourgshospice.org.gg
Telephone: 07781 122914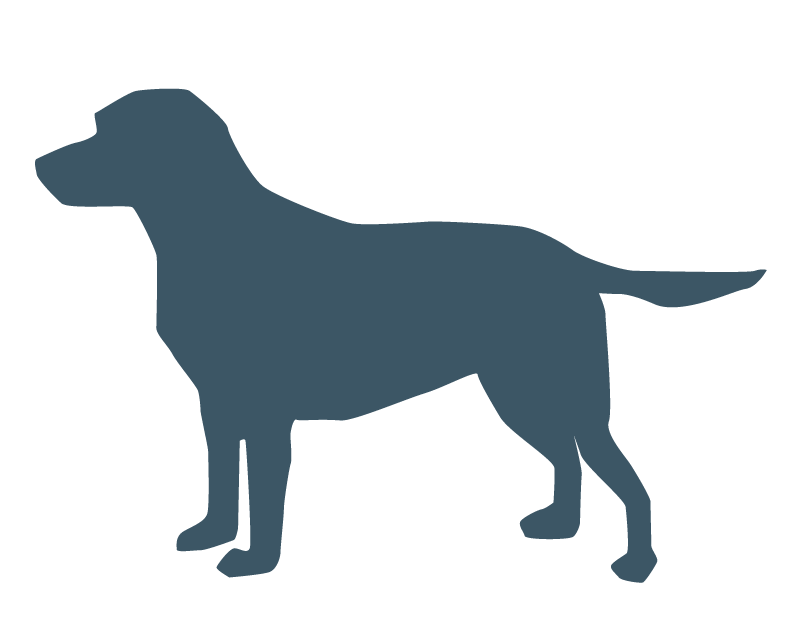 Beach Restrictions For Dogs
1st May – 30th September Closed to dog walkers From the 1st May to 30th September inclusive dogs are not allowed on seven Guernsey beaches; Fermain, Petit Bot, L'Erée, Vazon, Cobo, Port Soif, L'Ancresse/Pembroke. Herm's Shell Beach, Belvoir Bay, Fisherman's Beach, and the area of beach in front of the White House Hotel to the Herm Harbour Jetty are also out of bounds to dogs.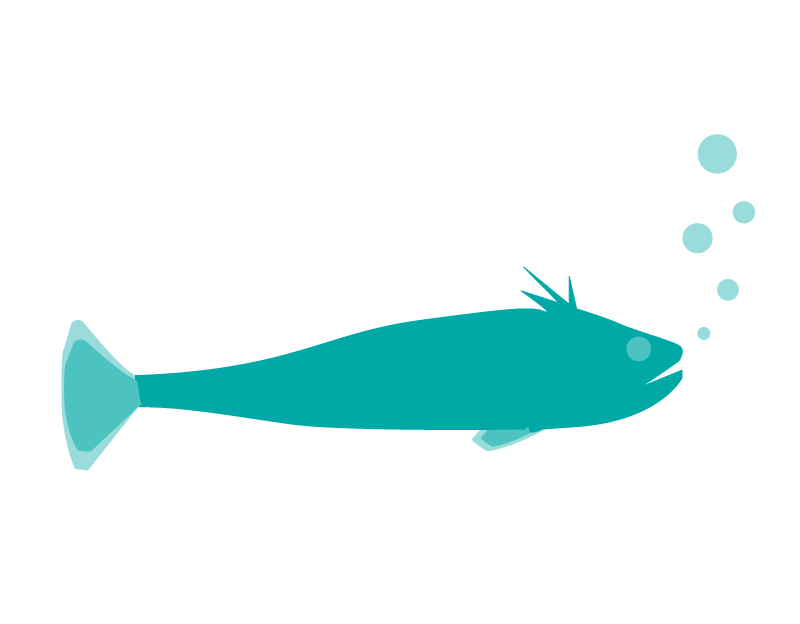 Dealing with a Weaver Fish sting
Weaver Fish are normally found around the low tide mark. These small fish raise sharp spine needles on their backs in self-defence if trodden on and these can be extremely painful. Place the affected area in water as hot as you can stand. Test the water first so as not to scald the person who has been stung.
Dealing with a Jellyfish sting
Do not rub the affected area but remove the remains of any tentacle if present. Lightly spray or slowly pour sea water over the area with and apply a cold compress if available. Watch for severe and/or life-threatening symptoms such as confusion, chest pain or weakness seek emergency medical attention immediately.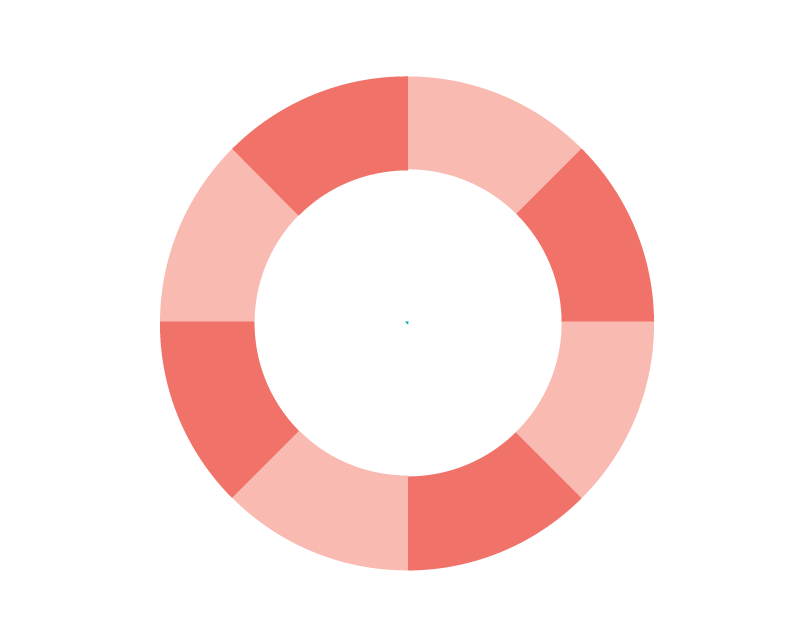 RNLI – Beach safety advice
There's nothing better than hitting the beach on a sunny day. But don't let your day be ruined by trouble in the water.  Find out more about staying safe at the beach in the RNLI guide for a safe and fun time at the seaside.
Link to RNLI on Rip Currents
---
Link to RNLI Beach Safety Guide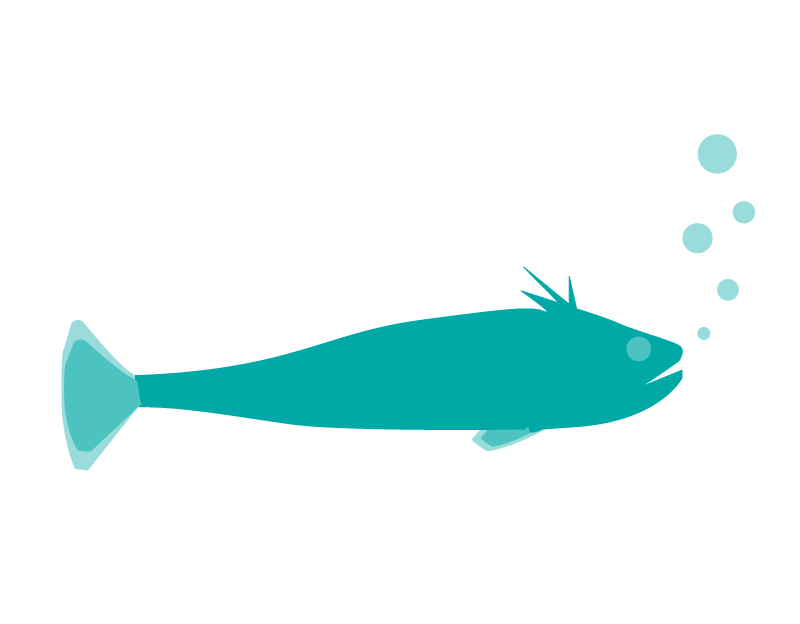 Guernsey Tidetable
2019 Tides
Guernsey Tide Table